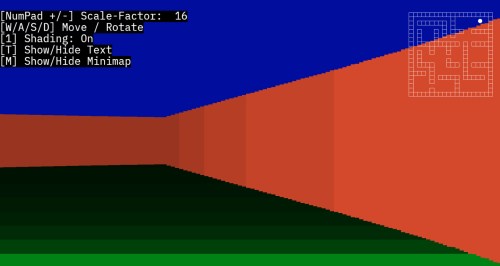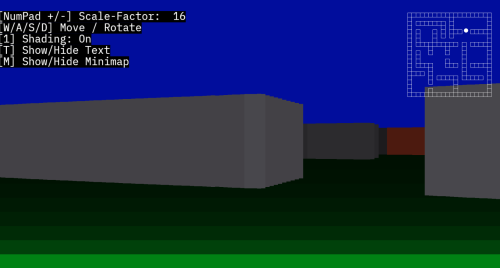 Eine Frage, die mich schon seit einiger Zeit umtreibt:
Wie funktioniert diese Technik warum heißt es immer, es sei eine 2D-Engine?

Der beste Weg, etwas zu verstehen, ist für mich immer, die Umsetzung einfach selbst zu versuchen.
Also habe ich nach einem thematisch passenden Tutorial gesucht, es hier gefunden, einfach losgelegt und geschaut, wie weit ich komme...
Am Ende ist dies nur eine kleine, grobe Implementierung...aber immerhin gut genug, um meine Neugier zu befriedigen



A question that has been bothering me for some time: How does this stuff work, why do they always say it's a 2D engine?
The best way for me to understand something is always to just try it.
So I looked for a tutorial, found it here and just started.
In the end this is just a small and rough implementation...good enough to satisfy my curiosity